Current clients:  If you have been to PPA in the last 2 years please login in as a CURRENT CUSTOMER.  Please Do NOT enter as New Customer as this will create duplicates in the system.  If you are not sure, try your full email address; if it doesn't find you, please check with us to ensure we have your correct email address.
To make a reservation please click the button below and follow the on screen instructions.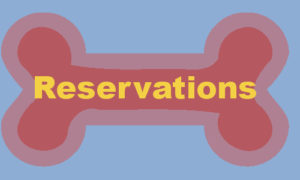 You may also email your updated vaccination records to pawsitivepaws@records.gingrapp.com and it will automatically go to your account!