Welcome to Pawsitive Paws Academy!
Pawsitive Paws Academy has been offering pet services for over 9 years.  What started as class and private training in manners, behavior, and agility has turned into a full service facility including daycare, boarding, and grooming.  Our original goals were to offer dog owners a positive way of training, fun ways to bond with their dog, and to help those dogs who were struggling with fear, anxiety, and other challenging behaviors. The PPA Team brought together their variety of experiences and strengths to develop a positive training program which helps owners build the kind of relationship they had always wanted with their dog.  Those goals grew as we wanted to offer our clients a place where their pet can come to play and socialize with others and to stay overnight in a safe and happy environment.  Locally owned and operated by members of our own community, Pawsitive Paws Academy is always working to offer the best to our clients.  
---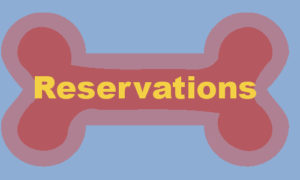 Current clients:  If you have been to PPA in the last 2 years please login in as a CURRENT CUSTOMER.  Please Do NOT enter as New Customer as this will create duplicates in the system. If you are not sure, try your full email address; if it doesn't find you, please check with us to ensure we have your correct email address.